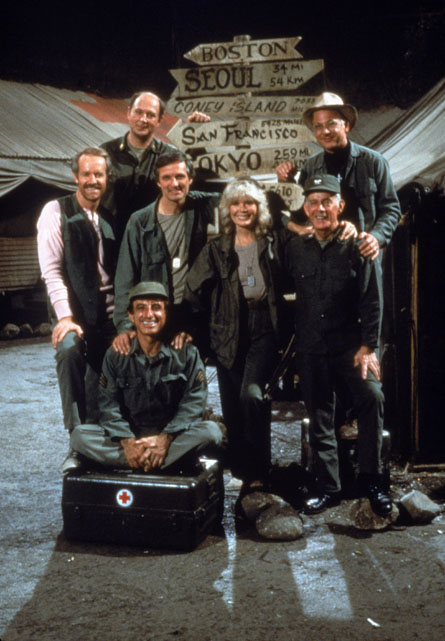 I saw someone sprinting from the hospital yesterday and someone chasing them, then 2 sheriff's vehicles show up soon afterwards…
Had some Dr. Pepper cake. More like chocolate but it sure was good!
Almost done with Transformers 2. Still not impressed. I actually stopped to go watch an old episode of MASH.
The MASH finale is STILL the most watched TV show of all time.
The actual Korean war lasted 3 years, the show lasted 11!
The camp announcer that you hear in every episode was never actually shown.
There were 3 spin-offs to MASH: AfterMASH, WALTER, and Trapper John, MD. Although Trapper John was actually a spin-off of the original MASH book.
Now you know all about MASH.
Have no idea what to do this weekend.
There is a lot of 'passing the buck' in my work.
Having to fix a leaking toliet tomorrow… ugh.
New Fairview needs a cat ordinance, they are taking over!
Will anyone ever rent the space out above Kusin's in New Fairview?
I think that guy (who owns Kusin's building) built all of it from the money from Oil or Gas on the land.
The Dairy Queen in Rhome es no bueno. I used to be scared to eat in there, it's very nasty.